Christmas Party Club
Looking for a way to reach your community this Christmas season?
Christmas Party Club is one of the Party Club ministries of Child Evangelism Fellowship® that presents the Gospel to churched and unchurched children. These one-time events are taught by Good News Club® leaders, Sunday school teachers, children's ministry workers, and other believers who love children. Christmas Party Clubs include a Gospel-centered Bible lesson, games, a memory verse, songs, and more to teach children about the true story of Christmas! Party Clubs can be used as a one-time outreach program, a party for your Sunday school, and more.
Christmas is usually remembered for what Jesus did in coming to earth, but it is also a celebration of who Jesus is. In this year's Christmas Party Club lesson from CEF Press®, children will learn they can celebrate Christmas because Jesus is Immanuel – God With Us!
How will this benefit my church?
Most children are not regularly going to a church where they are hearing the Gospel. It is imperative that we share the true meaning of Christmas and the Gospel of Jesus Christ with children in our communities. As you reach out to your community, you will have the privilege of watching God work in the hearts and lives of children and adults alike. It's a perfect opportunity to make connections with unchurched children and their families. See lives changed at your Christmas party!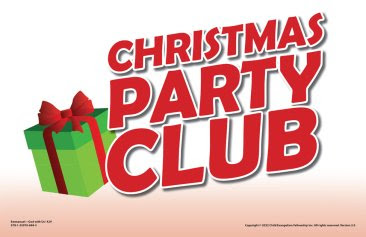 Need help with Christmas Outreach?
Contact us today!
Making a difference is easy:
Photo/Video Gallery of
Previous Christmas Party Clubs